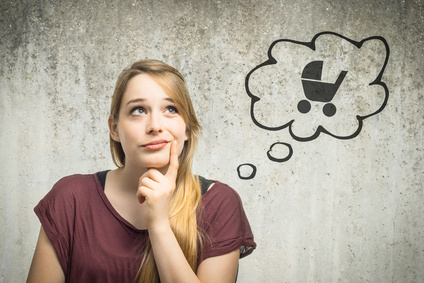 The desire to have children or the unfulfilled desire to have children – an issue that is becoming more and more of a burden for couples. Especially if, despite good circumstances, pregnancy is taking a long time to come.
There is hardly anything more wonderful than life resulting from the love between two people.
Unfortunately, pregnancies are often a long time coming. Getting pregnant successfully and also the further, good course of a pregnancy is an event that you cannot really control even in this day and age. It takes more than two willing people and a swarm of doctors with good advice and lots of technology. It's not called the "miracle of life" for nothing.
It is particularly frustrating when many tests have already been carried out and the doctors confirm that everything is fine. Nevertheless, this eagerly awaited natural wonder does not happen. There are of course many reasons for this, but many of them often go undetected.
The well-known, beneficial factors include: healthy nutrition, a relaxed living and working environment, relaxed attitude to life, regular and balanced physical activity, etc.
Many impeding factors are also discussed: starting with long-term, chemical forms of contraception or hormone therapies; Stress in all forms (including stress caused by a too high expectancy of pregnancy); Vitamin, mineral and other nutrient deficiencies etc.
Recent research shows that carrying cell phones in trousers pockets is also a cause of problem and a bigger topic of conversation these days.
In a society whose tendencies increasingly prevent people from maintaining a sustainable balanced lifestyle, it is hardly surprising that important natural processes suffer.
What should one do?
One should start with thorough introspection: Am I balanced? Am I letting too much stress get to me? Do I have any nutrients deficiency? Am I scared? Am I a happy and spontaneous person who can find something positive in every situation?
An examination in my practice can help you and enable a more profound perspective.
Talk to me about the possibilities and help that my treatment methods can offer you.
I am usually available for free information talks until 9 p.m. (Tuesdays only until 17:30) – just call: 01575 54 74 55 94, I will be happy to help you in any way possible.